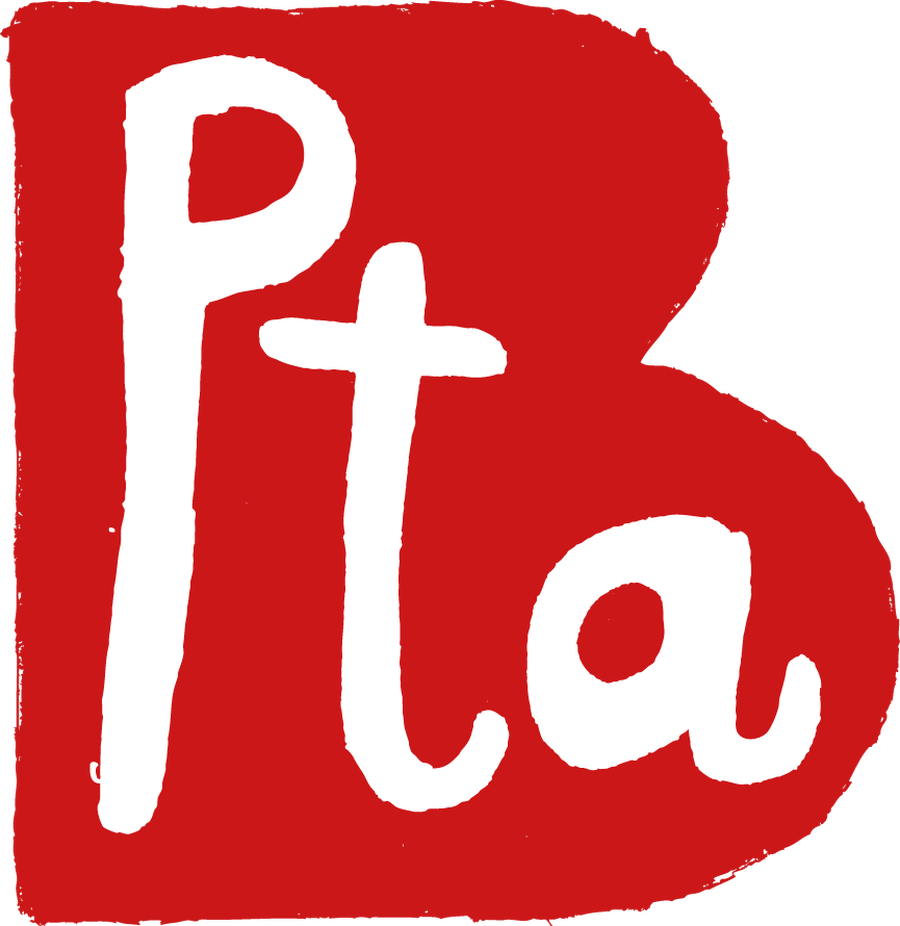 Christmas Fair - Saturday 24th November 2018
Time: 1pm to 4pm
Mufti Days:
Friday 23 November in exchange for bottles/chocolates for the tombola
The Festive Stalls
We are once again inviting parents to hold their own stalls at the Fair!
Fund Matching Opportunities
If anyone knows of any local companies looking for fund matching opportunities then please put them in touch with boxgrove.xmasfair@gmail.com.
More information about Match Funding can be found by click here.
November Update!
It's beginning to look a lot like a Christmas Fair! The Christmas trees are going up, Father Christmas is on his way to our grotto and the wine is mulling ....
There are lots of fun things to do like Pin the Red Nose on Rudolph, Carrot Pick, Nerf Rooms and the Snowball Challenge, as well as lots to eat and drink (for children and adults!). Entrance is free, so come along and join the fun! In addition to the usual favourites this year we have a few new features for you to enjoy, including pocket money presents for your dogs and cats on the Secret Santa stall, Build A Marshmallow Snowman alongside Biscuit Decorating and one for the adults - due to popular demand the Mulled Wine Stall will also be selling beer!
We are very pleased to announce that we have a special guest to open the fair - Red Power Ranger! He will be in the Kent Hall from 1pm until 1.20pm, so come along and meet him for a photo opportunity!
The Programme of Events
Click the images below to download a programme:
We Need Your Help!
Help On The Day: Thank you so much to the team of helpers who have offered to come in and set up on Saturday morning (any time from 8am, please). If anyone else is available to help us AFTER the Fair as well that would be great, please! We will have 15 classrooms and 2 halls to pack up, rearrange and clean - it's not glamorous but it needs to be done and many hands make light work!
Many thanks in advance for all your festive help, together we can make it a fair to remember!
The Christmas Fair Team
Alastair Cook Signed Shirt.

Boxgrove Primary School PTA is holding an

auction for this piece of England sporting

history:

A signed shirt (unworn) from the last Test

match played by recently retired England

cricket captain Alastair Cook, the most

capped England cricket player ever. The

shirt will be framed.

Commission bids should be entered by

email to

boxgrove.xmasfair@gmail.com

.

Closing date for email commission bids is

6pm on Friday 23rd November, further bids

can be placed before 3pm at the Boxgrove

Primary School Christmas Fair on Saturday

24th November (Fair runs 1-4pm).

Once you have placed a bid, you agree to pay for

the item if you win. Winning bidder is responsible

for any delivery/postage costs incurred.
October Update.
Planning for The Christmas Fair is well underway and the raffle prizes secured so far are very, very good - 1st prize ipad, 2nd prize £150 cash. Raffle tickets will be sent out after half term. Class reps will also be contacted then to do stall rotas.
It was noted that there are only 3 members of the committee left and as such the team are keen to recruit new members. The roles can be large or small depending on someone's capacity.
There was also a need for people to help in the week before the fair and on the day – this would be to do things such as decorate the trees, gather items together.
Anyone interested in lending a hand should contact the PTA or complete the form below.
Christmas card templates had been completed by children and you should already have the order forms, to allow parents to review and place orders after October half term. This would allow the products to be returned in plenty of time for Christmas!
Sponsorship Boards for the Christmas Fair 2018!
This year Sponsorship Boards have been provided by local Estate Agents Burns & Webber!
Thank you to the 50 volunteers who have allowed a Sponsorship Board to be displayed outside their property, which will help advertise the Boxgrove Christmas Fair for us.
This has been a fabulous opportunity to earn additional funding for the school as Burns & Webber will donate an amount for every board that goes up. These boards will go up approximately 3 weeks before the Fair.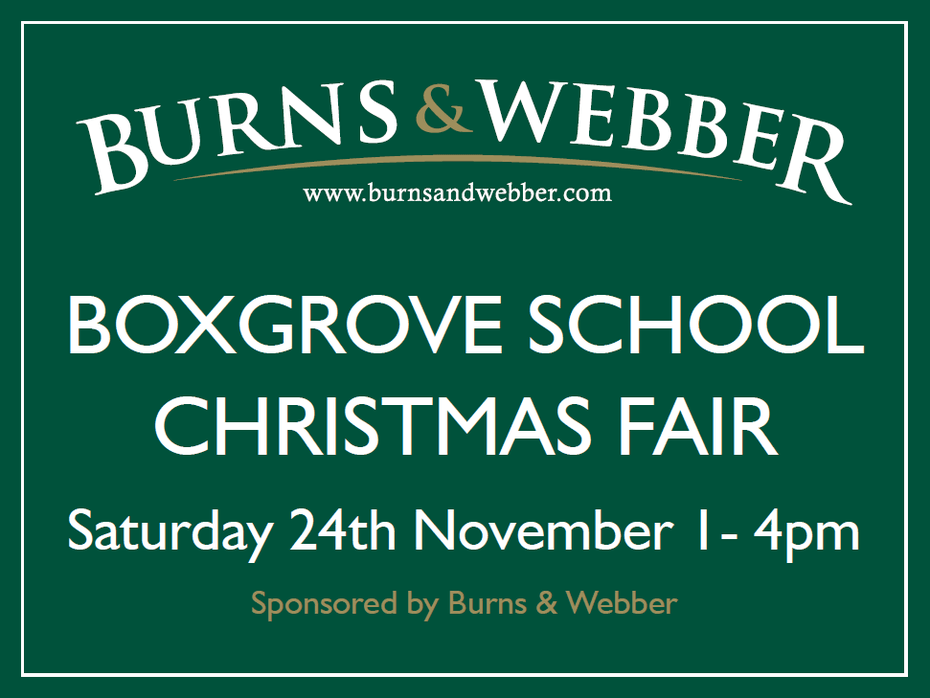 An Additional £1331 was raised last year via Fund Matching!
Last year's Christmas Fair saw just one parent alone raise an additional £1331.00p because their employer matched the money raised from the stall this parent was on.
Many companies offer their employees the chance to take part in a matched funding scheme, whereby the company will provide additional funding to a good cause (usually on a £ for £ basis up to a maximum amount).The amount offered will vary on the organisation and the conditions that may apply.
Many organisations offer a scheme but do not generally advertise this to their staff very well, so you may need to check with your Human Resources department. For more information please click here.
The 2017 Christmas Fair, Christmas Cards & Raffle raised a fantastic £7,096.83p!!
What was the money spent on?
The PTA has funded the upgrading and improvement works to the KS1 playground. The first phase has been completed with smart new astro turf, giving the look of fresh grass all year round. The second phase should be carried out later on in the year and this will comprise of new play equipment for the children.
The PTA has also funded Maths trays for each year group to ensure there are enough resources for everyone. This will ensure the maths mastery approach is being taught effectively with the use of enough resources for all children. Resources are a crucial necessity when teaching maths to ensure all children are able to access and understand their learning.
Other money donated by the PTA will be funding:
The top 100 books for years 3, 4, 5, and 6 with other years planned.
Focus weeks.
Christmas crackers for the children's Christmas dinner.
A donation to each class for equipment and resources.
Allotment funding for Mr Stevenson.
Your School Needs You!
If you are feeling inspired to volunteer and help at our school events please get in touch by completing the form below.
Without our organisers, class reps, volunteers and helpers the school would not benefit from the funds raised via these events.
So, why not come along to the next PTA meeting to find out more?
Don't forget to "like" our Facebook page for regular Boxgrove PTA updates.